BioRezydencja proudly presents a very unique event – a musical meditation evening with Mystical Duet: Ivo Sedlacek & Pavel Sedlacek. This is one of these experiences that get deep into your heart and allow you to feel gratitiude and oneness with the Universe. Sounds too amazing? Let us introduce them briefly then…
Welcome to the concerts by Ivo & Pavel: mesmerizing musical journeys that gently unfold over time. Energizing music that slowly envelopes your heart while it vibrates your soul with joy. Sometimes subtle and ethereal, while other times uplifting, virtuosic and dynamic, every concert presents a unique multi-coloured mosaic of mystical sound.
Ivo Sedlacek (spherical violin flutes, string instruments)
Ivo graduated from the Musical Faculty of the Academy of Performing Arts in Prague. He then spent five years studying Indian classical music with some of India's most famous musicians. He performed concerts and conducted workshops at many places of the world. He has released over 20 albums and his music is considered to be some of the most inspiring and influential in its genre. His instrumental mastery and extraordinary inspiration give birth to the timeless original music that flows effortlessly across oceans, continents, cultures and time. (More here).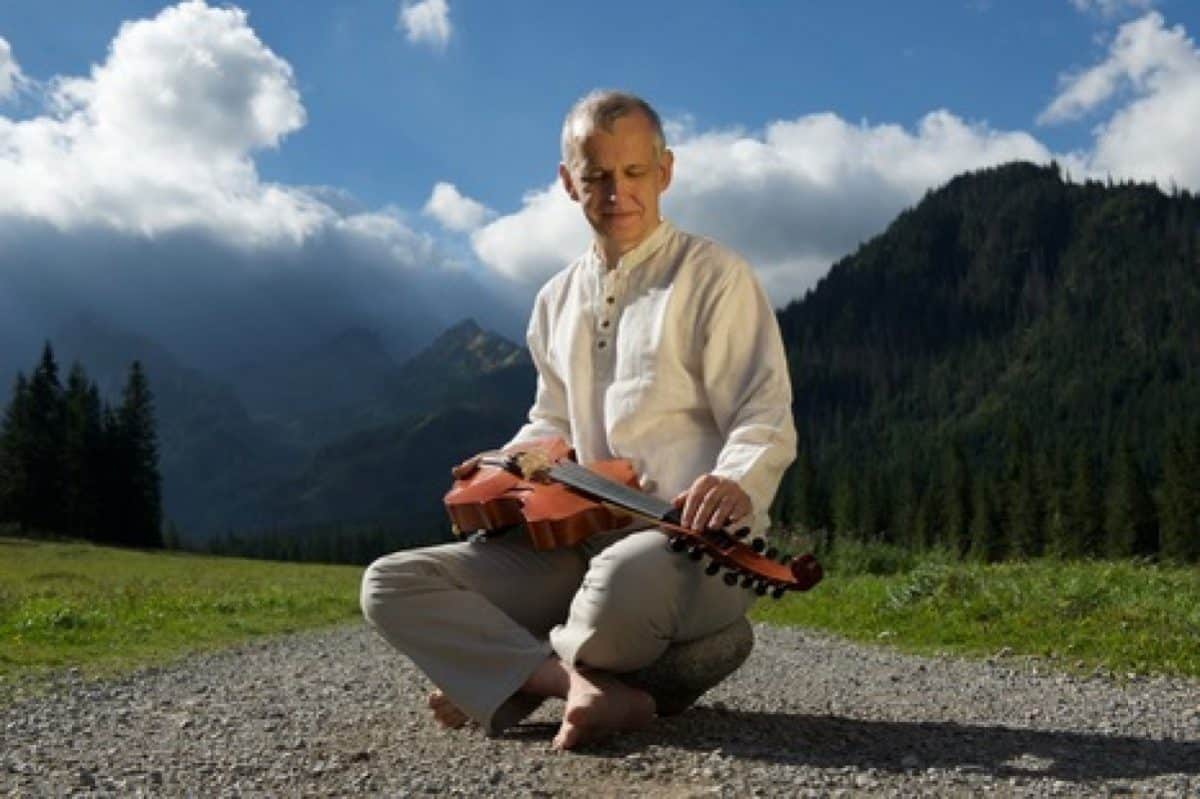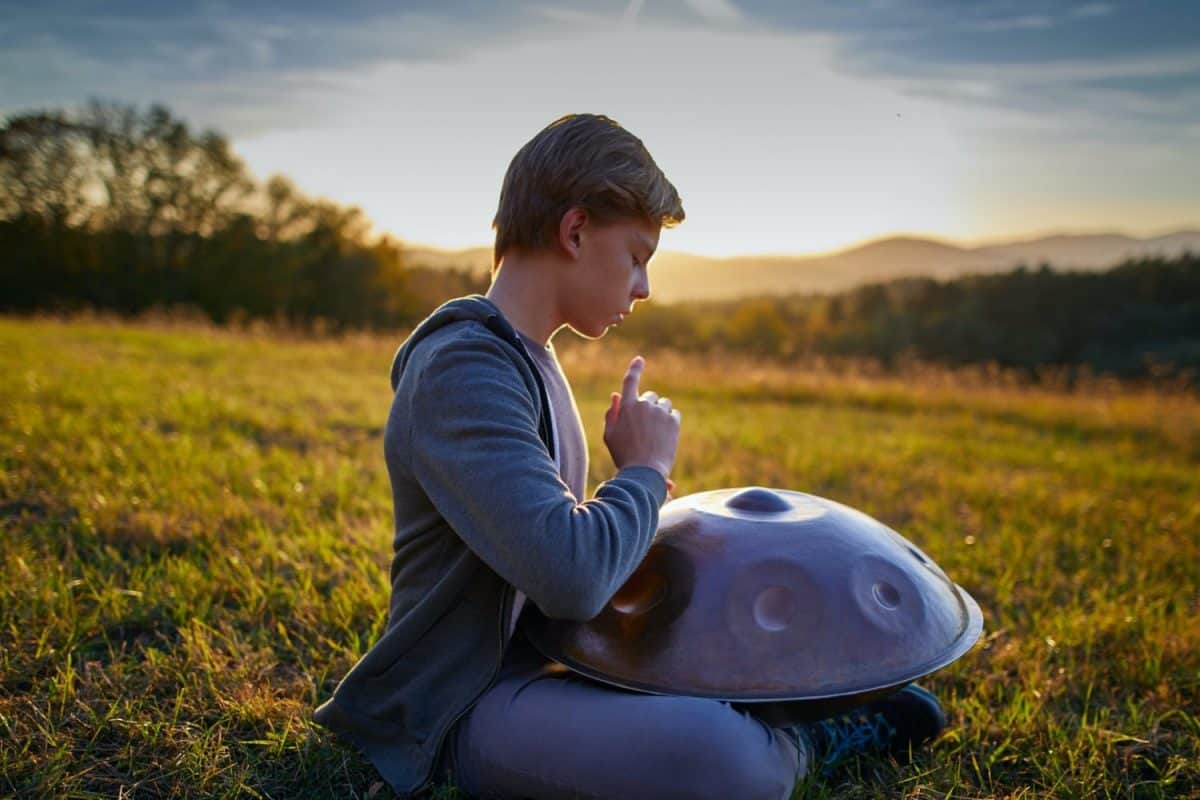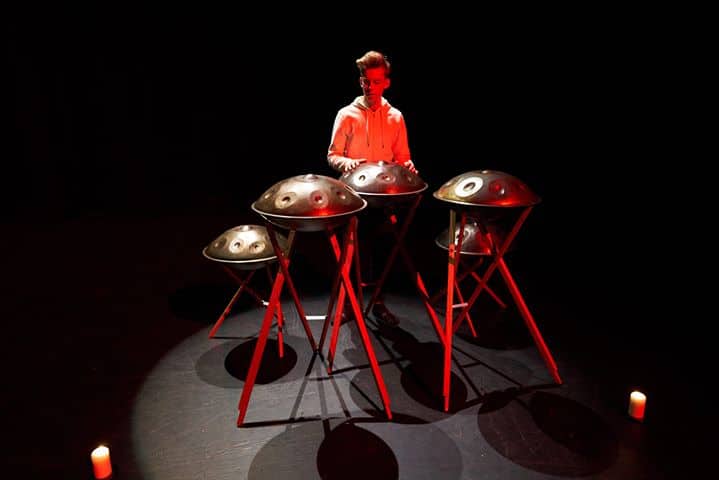 Pavel Sedlacek (handpans, guitar, tuned glass)
Pavel started learning classical guitar at the age of 7 and after few years became a winner of the national classical guitar competition. Slowly he started to explore other musical instruments and soon became fascinated by handpans. He had been developing his own way of playing for a long time and is now a personal student of two of the greatest handpan players in the world: David Kuckhermann and Carlos Rodrigues (Kabecao). He performs solo and together with his father Ivo. (His YT canal here).
Uniqe instruments
Ivo is bringing his unique spherical violin (the only kind in the world) with an astounding 33 strings called the Violon Orion.  The layers of sound that sympathetically emerge from Ivo's skilled fingers and sensitive bow stroke are otherworldly.  To experience the multi-dimensional nature of Ivo's unique instrument is a deep musical experience.
Pavel is travelling with a set of beautiful and rare instruments from the famed Ukranian handpan makers Roman and Anton Reva: the OMana handpans. While there are many fine handpans available, Pavel and Ivo have sought out the absolute best in the world in terms of musicality, tone, and harmonics.  In Pavel's rhythmically melodic hands, the OMana handpan becomes a vehicle of vibratory emotion!
Let's meet on mats, meditating or simply relaxing together.
Date: 8.10.2020 19:00
Address: BioRezydencja, ul. Główna 12, 59-850 Świeradów-Zdrój
Tickets: 40/45PLN (Minimum age: 15)
Ticket reservation & questions : 729 975 485
More about Artist: www.ivosedlacek.com
You can come earlier having a wonderful time in our Cafe Wolna, eat some healthy sweets or drink hot chocolate.