The workshop and conference room hidden in the attic of the BioResidence is our great asset.
It makes BioResidence much more than just a lodging facility. In addition to space and conditions for relaxation, we also offer a superbly equipped place for work, meetings and creative activities. Our spacious workshop room is a lively space for both events organized by us and those our guests wish to organize.
A 160 sq. m. oiled wooden floor, a small stage, professional HK AUDIO sound equipment, meditation cushions, mattresses, exercise mats, a flip chart, folding chairs and a projector make our room an ideal venue for all kinds of events.
As a result, our guests enjoy using it for:
workshops
Conference,
theatrical performances
concerts
yoga classes
meditation
exhibitions, etc.
Want to organize any of the above events for your group? We provide assistance by prior arrangement.
The entire room is conducive to creative work. The excellent acoustics have been repeatedly appreciated by bands and artists performing here, and the natural materials are conducive to physical activity. Due to the human body-friendly wooden floor, we prefer and suggest staying without shoes in our workshop room.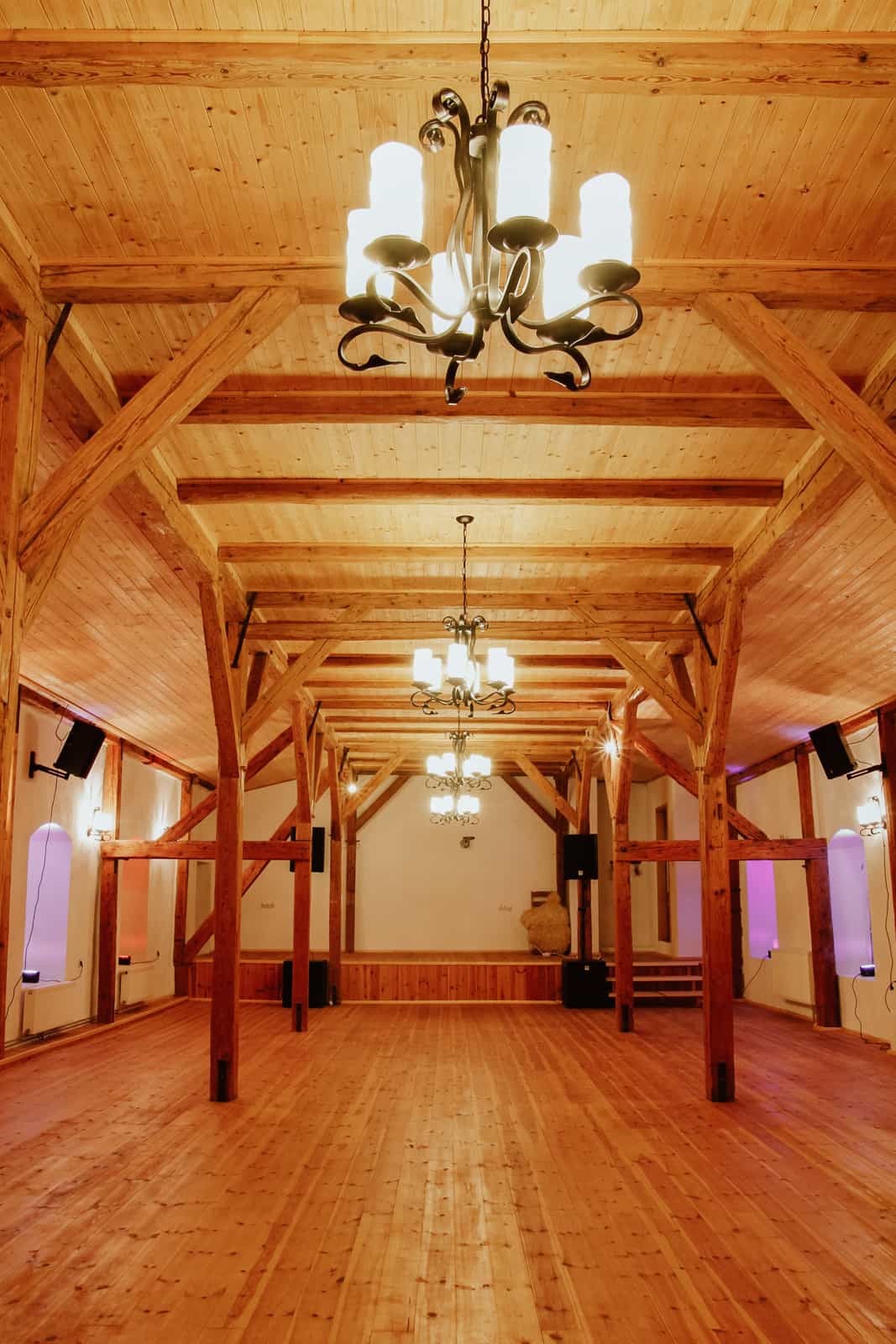 Please note – our workshop room is not made available for special events, alcoholic events, weddings.