Apartment 6
A large apartment 75m2 that would be cosy? It's possible. Ubiquitous timbers, comfortable armchairs and sofas make even a huge space unable to take away the apartment's intimate and atmospheric mood, and the separate dining room gives the impression of even greater intimacy. The atmosphere of the mountain cottage is enhanced by a large, rustic fireplace and antique furniture, as well as an eye-catching chandelier.
Price list:
Price for this apartment: 400 PLN / 2-4 people.
Each additional person pays an extra 50 PLN.
Prices may change due to the season or length of stay.
Resort tax for adults: 6,00 PLN / day.
Additional options:
We accept friendly and well-behaved dogs for an additional fee of 50 PLN / day.
Breakfasts: 50 PLN / person. Children 0-3 year-old: 0 PLN, children 3-10 year-old: 25 PLN.
Wood for fire place in apartment – 50PLN.
Preparing wood for bonfire 50 PLN (cost of cutting, chopping and time). If the guests collect branches from the meadow on their own – they don't pay.
We have good quality tap water, so there is no need to bring plastic bottled water with you. One reusable bottle will make everyone happy: you, us and Mother Nature :).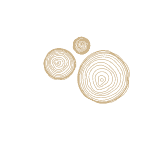 You can not decide?
We have more atmospheric interiors.