Room 20m2 for two no. 5 is an intimate, tasteful space loved by couples wishing to spend some time enjoying each other's company. Charming slanted ceiling, timbers and wooden furniture, intriguing paintings, spacious shower, and a double bed are unimposing elements, which, however, create a mood that fosters celebrating romantic moments.
This room does not have a kitchenette.
Price list:
Price for this apartment: 250PLN / 2 people.
Prices may change due to the season or length of stay.
Resort tax for adults: 6,00 PLN / day.
Additional options:
We accept friendly and well-behaved dogs for an additional fee of 50 PLN / day.
Breakfasts: 50 PLN / person. Children 0-3 year-old: 0 PLN, children 3-10 year-old: 25 PLN.
Preparing wood for bonfire 50 PLN (cost of cutting, chopping and time). If the guests collect branches from the meadow on their own – they don't pay.
We have good quality tap water, so there is no need to bring plastic bottled water with you. One reusable bottle will make everyone happy: you, us and Mother Nature :).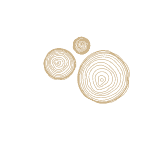 You can not decide?
We have more atmospheric interiors.